A-Live

Cosplay Dance Group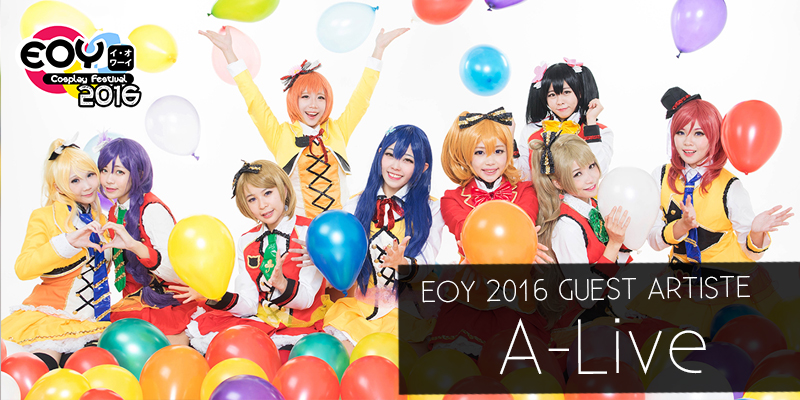 A-Live is a group of cosplay enthusiasts who enjoy dancing and performing! This will be their second time dancing at EOY, they look forward to seeing you there!
Facebook :LIVE12289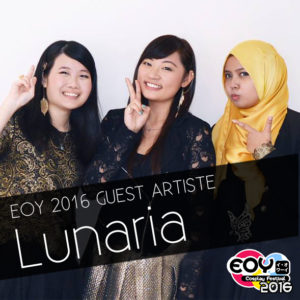 Lunaria

 Group Vocalist
Lunaria first debuted as a group on the EOY stage. Inspired by the vocal works of Kalafina, they love creating unique vocal arrangements for anime songs.
This year, they have  prepared songs that they hope will have you hyped up, whisked away into a dream, then brought back to reality with emotional anime songs.
 Look forward to enjoy listening to the details they have layered onto the songs.
Youtube: Lunaria
Soundcloud: lunaria_sg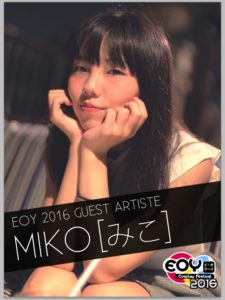 Nanakawa Miko

 Nico Nico Douga Odorite
Nanakawa Miko is  a dancer who is active on Nico Nico Douga. She started uploading her dance videos onto Nico Nico since 2009 . She has collaborated with many renowned dancers on Nico Nico, most notably Ashibuto Penta, who was our guest artiste in 2014.
Youtube: miko02xx
Nico Nico mylist : mylist/15440872
Twitter : @miko02xxx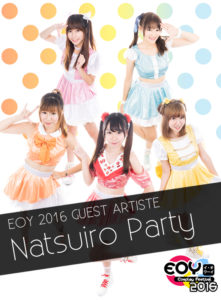 Natsuiro Party
Idol Group
Natsuiro Party  has taken the stage in various Japanese-related events such as Funan Anime Matsuri, SJ50 Matsuri, and Anime Festival Asia 2016 since their debut this year.
Comprising of MoMo, Michi, Miki, Kamiya, and Hikari, Natsuiro Party is an all-girl performing group that aspires to bring the Japanese idol experience to Singapore.
Join Natsuiro Party at EOY2016 as they spread energy and zest through sing and dance!
Follow them on :
Youtube: /channel/UCdm0JF9o3AF3iLjct-rtk_Q
Facebook:  NatsuiroParty
Instagram: natsuiroparty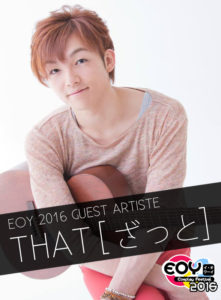 That 
Nico Nico Douga Utaite
That (pronounced zatto ザット) is a singer who has been active on Nico Nico Douga since 2008.  He is well known for his unplugged  performances on his guitar.  Currently he performs in a unit called LambSoars with fellow singer/keyboardist Kakerine. 
Youtube:thatkindasong
Nico Nico mylist : mylist/7308766
Twitter: @that_kinda_song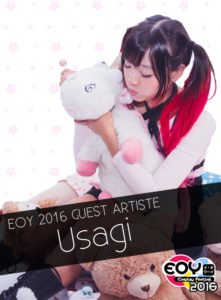 Usagi

Vocalist
Usagi won the Asia Anisong competition in 2014 and since then, has received multiple opportunities to perform in public (like this one!)
Usagi's favourite food is curry and her unicorn's name is Percy Fitzgerald XVII. She is very excited to meet you at EOY!
Youtube: AntheaUsagi